So he found his binky basket last week and wasn't sure what to do with them all.
He loves to tackle Mommy!
Needed a Diaper change while we were out, so we improvised with my trunk, he though this was cool!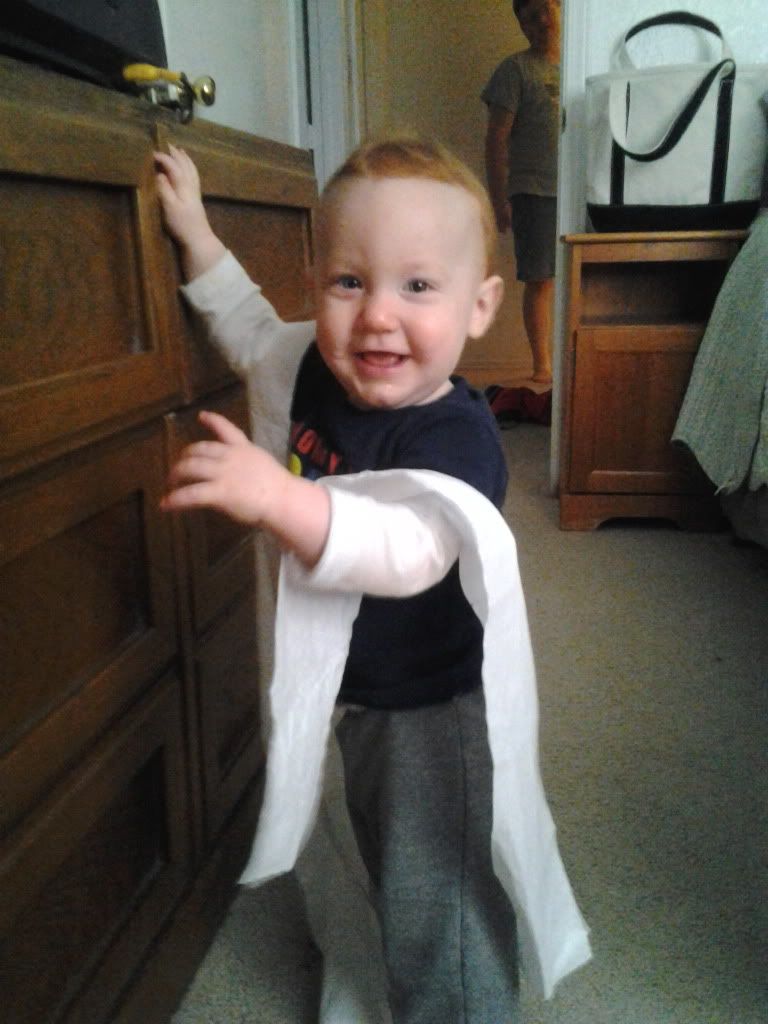 He found the toilet paper today and had a blast with it! (hi Kevin)
Enjoying the boxes that we brought into the living room!

David loves his new car seats! (hi again kevin)
David now has 2 teeth, he is running and loves to dump toys all over, he likes to take things and put them in the trash, (were missing socks, toys and i have found remotes there, and sippys). David only uses the binky when in the car seat or crib, I do keep one attached to the stroller as well so I can help keep him asleep when were out. He is running all over the house now!